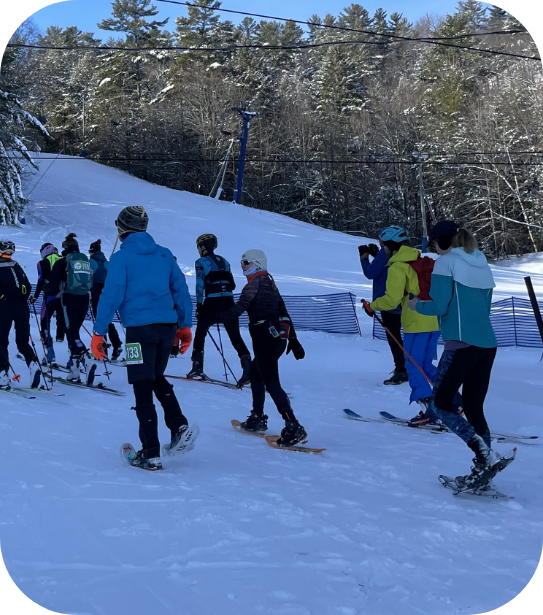 Centre vorlage innovates!
This winter, our aim is to transform the summer mountain bike trails into trails suitable for fatbike and snowshoeing in winter. This changeover will be gradual, to ensure that we have quality trails that respect the environment, and that our summer trails remain in good condition for many years to come. Stay tuned for the official opening of the trails by subscribing to our newsletter.
S'il vous plaît noter que les heures d'opérations, le nombre de remontées de pentes et pistes peuvent changer sans préavis. Le tapis magique n'est pas toujours disponible. Pour disponibilité ou si la météo est mauvaise appelez avant de venir au 819-459-2301.
| Difficulté | Piste | Jour | Soir |
| --- | --- | --- | --- |
| | 1) Lookout | Fermée | Fermée |
| | 2) Birch Valley | Ouverte | Fermée |
| | 3) Golden Trail | Fermée | Fermée |
| | 4) Cream Puff | Fermée | Fermée |
| | 5) Chien Chaud | Fermée | Fermée |
| | 6) North Slope | Fermée | Fermée |
| | 7) Maple Lane | Fermée | Fermée |
| | 8) Easy Rider | Fermée | Fermée |
| | 9) Snow Dance | Fermée | Fermée |
| Difficulté | Piste | Jour | Soir |
| --- | --- | --- | --- |
| | 10) La Chute | Fermée | Fermée |
| | 11) Carnaval | Fermée | Fermée |
| | 12) Headwall | Fermée | Fermée |
| | 13) Cote Des Neiges | Fermée | Fermée |
| | 14) Sun Dance | Fermée | Fermée |
| | 15) Upper Sun Dance | Fermée | Fermée |
| | 16) La Pente Douce | Fermée | Fermée |
| | 17) Arcade | Fermée | Fermée |
| | 18) Radar | Fermée | Fermée |
| Remontées | Jour | Soir |
| --- | --- | --- |
| Télésiege double Birch Valley | Ouverte | Fermée |
| Télésiege double Snow Dance | Fermée | Fermée |
| Télésiege double Pente Douce | Fermée | Fermée |
| Tapis Magique | Fermée | Fermée |