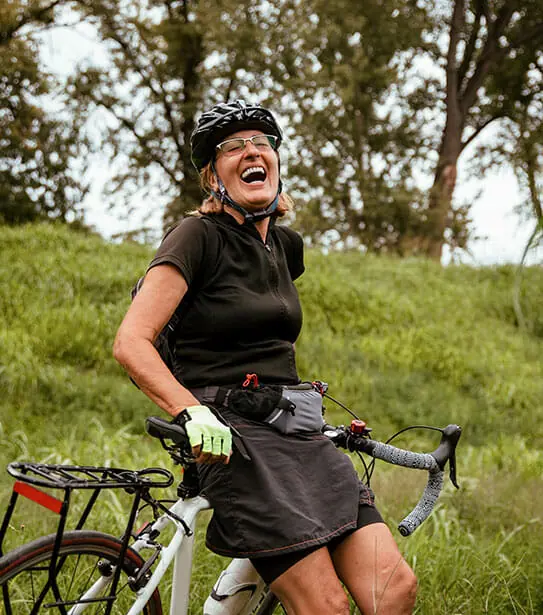 Your perfect event destination
Centre Vorlage aims to promote and support its community by fostering the tourism industry in the Outaouais region while stimulating the economic development of Wakefield. To achieve this, the Centre has established partnerships with other activity and event promoters in the region and plans to continue organizing national-scale sporting and recreational events.
Furthermore, the site is the ideal location for Christmas receptions, family gatherings, and even corporate retreats.
Here are the upcoming events scheduled to take place at Vorlage in the coming weeks
On September 23rd will take place the annual outdoor event of B Class Québec, for women only. The B Class is a movement that creates a space for women to grow, transform, and connect with each other. It allows them to feel, express themselves, and simply be themselves! More than just a fitness program, the B Class leaves you with a sense of clarity, strength, and authenticity! Tickets available on Eventbrite.
On September 29th, 30th, and October 1st, 2023, it's the Vorlage Bike Fest in collaboration with Gravelle des Collines on the same dates. This event marks the official opening of the bike park at Vorlage and will bring together a variety of activities, from mountain biking to exhibitor booths in the field, and a gravel bike race powered by Les Nomades du Parc. Gravelle des Collines offers two epic routes that start and finish at the base of Vorlage Mountain: the Paugan (110 km, 1371m elevation gain) and the Riverside (79 km, 1070m elevation gain). Both routes predominantly take you on gravel roads through the Gatineau River, backcountry roads, Paugan Dam, and not to mention the Véloroute des Draveurs. The starting point is at Centre Vorlage in Wakefield, Outaouais.
Click on the schedule for the complete pdf file: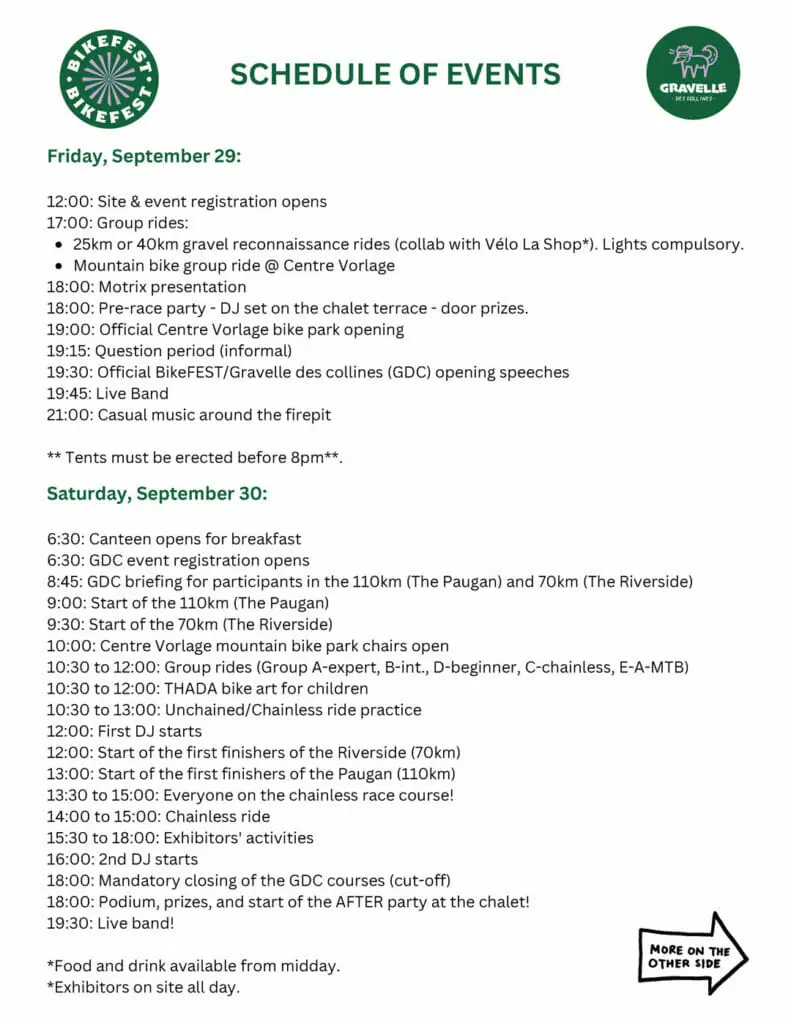 On October 8th, the family event BougeBouge Covered Bridge Run will take place: The very first edition in collaboration between Wakefield, a sector of the Municipality of La Pêche, and the non-profit organization BougeBouge. Explore the wonderful covered bridge and Gatineau Park on various routes where you can challenge yourself for 3km, 5km, 10km, or 21.1km! This is the perfect event to get active with your family or friends. The start and finish of this race will be right at Centre Vorlage. For more information, visit https://www.bougebouge.com/en/shop/events/bougebouge-wakefield-covered-bridge-run/