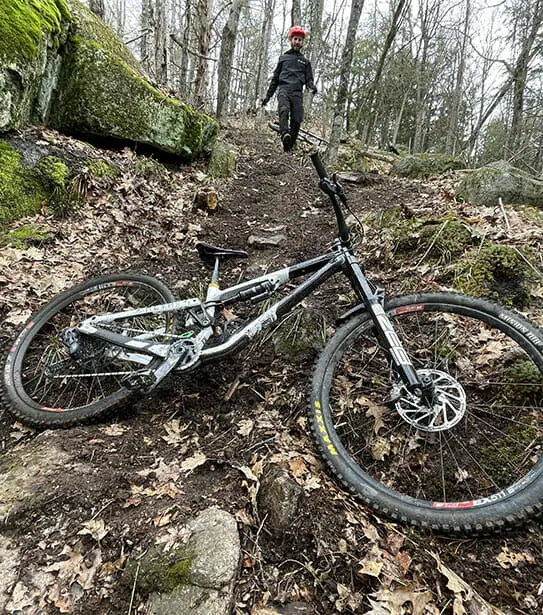 The Outaouais is THE tourist region for cycling of all kinds. Its network of trails provides access to the entire region, from bike paths and roadside trails to the heart of Gatineau Park.
Vorlage is gearing up to become the cycling hub par excellence in the National Capital Region. You'll be able to practice mountain biking here, or make it your rallying point for road and gravel biking. The services offered to cyclists (café, resto, bar) make it the ideal meeting point in a magical setting.
Proximity to Gatineau Park
Direct access to their trails from P17.