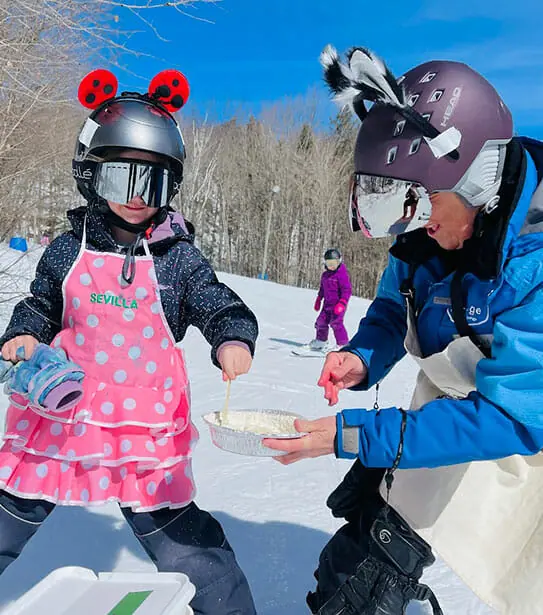 Did you know that since its creation, the Centre Vorlage ski resort has been one of the best places in the Outaouais to learn to ski? With its layout and variety of trails on a 155 m vertical drop, the Centre is unquestionably the best slope school in the region. What's more, the snow school's reputation precedes it! So what are you waiting for? Sign up and discover this incredible sport in the company of the best instructors and the best team. Our certified instructors are able to offer ski and snowboard programs for all ages and share their invaluable expert advice. Our programs give you the time you need to improve your techniques and develop your skills.
What's more, the Centre's ski school hires many assistant instructors, all of whom are learning to become certified instructors and ensure that children are accompanied on every ascent. Would you like to join our assistant instructor program and get paid while you learn, help certified instructors and increase your leadership skills? Send us your resume.
Rates are for the 2023-2024 season and programs are available for booking online or directly at the Snow School at 819-459-2301 ext. 217 or ecole@centrevorlage.ca.
Please note that lift tickets or season passes are required for all programs.
If you would like to join our team of teachers and technical assistants, please fill in the attached form.